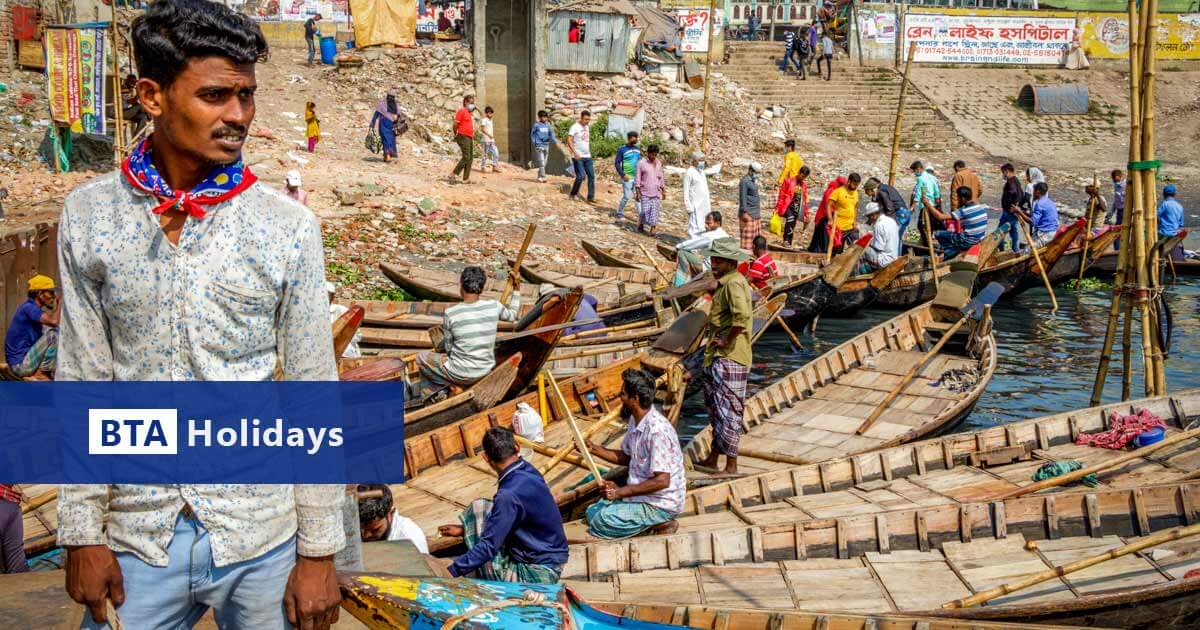 There's a place where the scent of spicy dishes mixes with the fragrance of history, where streets bustle with the energy of modern life yet echo the tales of centuries. This place is Old Dhaka, a city within a city that's brimming with vibrant life, grand architecture, and a rich, pulsating cultural history. The quintessence of this experience can be best felt through an Old Dhaka tour.
Our Old Dhaka tour is an intoxicating dive into the heart of Bangladesh's heritage. The area is a complex tapestry of unique sights, sounds, and smells, with a history spanning more than a millennium. It's a time capsule that captures the country's evolution, revealing the layers of culture that have made Bangladesh the colorful country it is today.
The Old Dhaka tour will begin at Sadarghat, the city's bustling river port on the Buriganga River. This place is the beating heart of Dhaka's commerce, with hundreds of boats ferrying people and goods daily. The sights of colorful vessels, people haggling over the price of fresh fish, and the sun rising over the river are truly unforgettable. A boat ride is an ideal way to understand the significance of river life in Bangladesh's socio-economic fabric.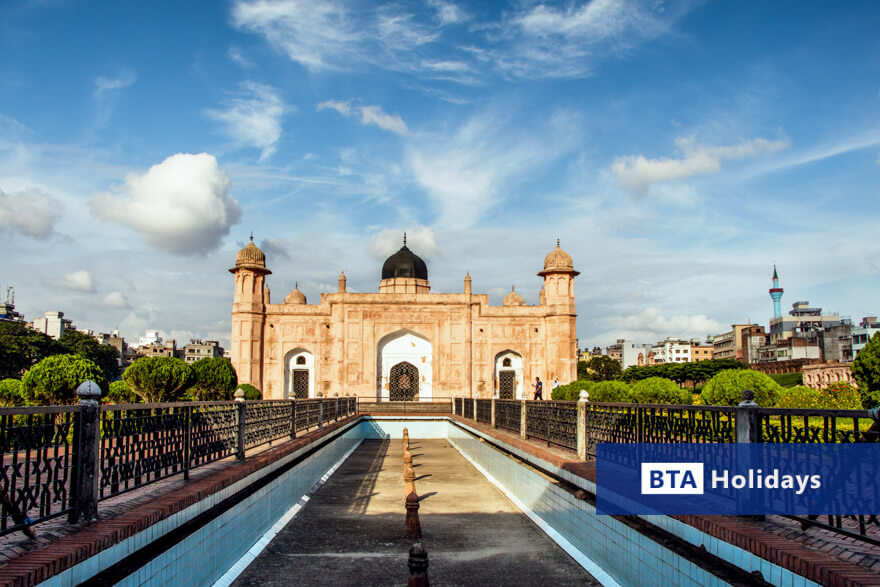 Next, proceed towards the Ahsan Manzil, an architectural marvel known as the 'Pink Palace.' This regal edifice, once the official residential palace of the Nawabs of Dhaka, now serves as a museum. The grandeur of the palace and its elegant Indo-Saracenic architecture will transport you back in time. The museum inside offers insights into the luxurious lifestyle of the Nawabs, making it a must-visit place on your Old Dhaka tour.
No Old Dhaka tour would be complete without a visit to Lalbagh Fort, an unfinished Mughal fort complex dating back to the 17th century. This historical monument narrates tales of Mughal rule, colonial times, and the 1857 rebellion. The lush garden, the three-domed Quilla Mosque, and the mausoleum of Pari Bibi will leave you enthralled.
A distinct aspect of an Old Dhaka tour is the exhilarating rickshaw ride through its narrow, winding lanes. Rickshaws are a popular mode of transport in Dhaka and offer a unique way to soak up the local atmosphere. The streets are packed with vendors selling colorful textiles, unique handicrafts, and mouthwatering street food. The jalebis, phuchkas, and biryanis are an absolute must-try.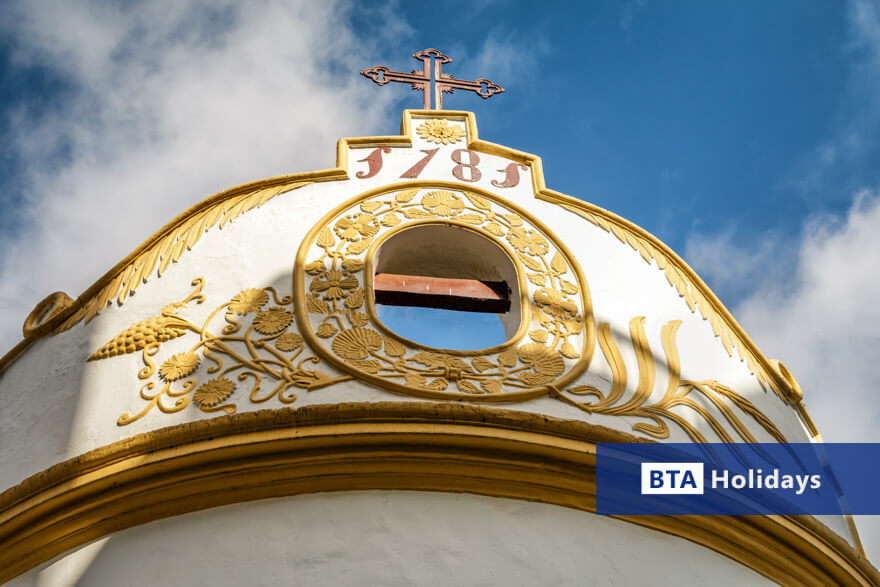 With their different religious influences, the Star Mosque and the Armenian Church are must-visit destinations on an Old Dhaka tour. The Star Mosque, known for its beautiful tile work, is a testament to the Islamic influence in the region. In contrast, the Armenian Church, one of the oldest Christian churches in Bangladesh, represents the significant Armenian community that once thrived in Dhaka.
A noteworthy stop on your Old Dhaka tour is Shankhari Bazaar, one of the oldest Hindu settlements in Dhaka. This bustling market is known for its craftsmanship, particularly in making traditional bangles from conch shells. You will be mesmerized by the finesse of these artisans at work.
The Dhakeshwari Temple, a state-owned Hindu temple, is another important stop on an Old Dhaka tour. The name 'Dhakeshwari' means 'Goddess of Dhaka,' and the temple's serene ambiance starkly contrasts the bustling streets outside.
For those interested in the history of Bangladesh's struggle for independence, the Liberation War Museum is an essential visit. The museum hosts a variety of exhibits that recount the gruesome but heroic journey of Bangladesh's fight for freedom. It's a poignant reminder of the sacrifices made by the people of this country.
Your Old Dhaka tour will not be complete without experiencing the city's culinary delights. Dhaka's cuisine is a blend of delectable flavors from Mughlai, Bengali, and British influences. Haji Biriyani is one such legendary eatery. Famous for its delicious biriyani, a spiced and fragrant rice dish, this restaurant has been serving food lovers since 1939. Old Dhaka's street food is equally irresistible. From spicy chaat to sweet jalebi, every corner has a culinary surprise.
Another vital part of your Old Dhaka tour is visiting the traditional markets. From Kawran Bazar, one of the largest wholesale markets, to the enchanting Bangla Bazar Book Market, each has its unique appeal. These bustling markets offer a peek into the daily lives of locals and their craft traditions.
Lastly, your Old Dhaka tour should conclude with a visit to Bahadur Shah Park. This historical park memorializes the martyrs of the first liberation war against British rule. It's a serene spot, perfect for reflecting on the fascinating history you've experienced throughout the day.
Experiencing an Old Dhaka tour is akin to turning the pages of a living history book. Its narrow lanes whisper tales of the past, its diverse architectural grandeur portrays the region's cultural confluence, and its mouthwatering cuisine tells stories of age-old traditions. Moreover, the warm and friendly locals will make you feel right at home.
To truly appreciate the rich tapestry of Bangladeshi culture, history, and life, an Old Dhaka tour is a must. It offers a sensory journey, a crash course in history, and an unforgettable exploration of one of the most vibrant corners of the globe. So, pack your bags, and get ready to explore Old Dhaka, where every street, monument, and morsel of food has a story to tell.
The Old Dhaka tour is not just about visiting a list of landmarks. It is a journey into the heart and soul of Bangladesh, an exploration of its rich past and vibrant present, and an excellent introduction to its warm and welcoming people. Whether you're a history buff, a food lover, or simply an enthusiastic traveler looking for a unique experience, an Old Dhaka tour will leave you enriched and eager for more.
This tour is for Bangladeshi citizens only. If you are a foreigner, check out this Dhaka City Tour covering the highlights of both New & Old Dhaka, which will provide a superior experience suitable for foreigners.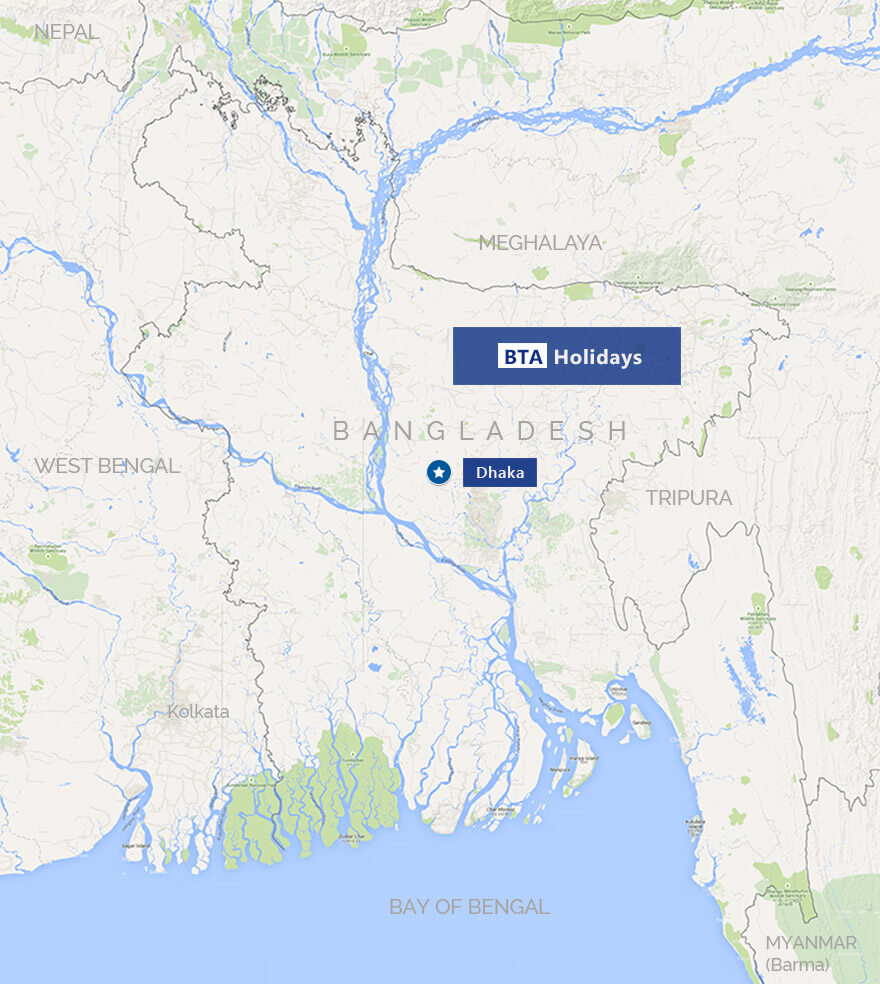 Table of Contents
Old Dhaka Tour Highlights
Old Dhaka Tour immerses you in history at Ahsan Manzil, the grand 'Pink Palace,' once home to Dhaka's Nawabs.
Experience an exhilarating rickshaw ride through Old Dhaka's narrow, winding lanes, soaking up the city's vibrant life.
Indulge in tantalizing street food during your Old Dhaka Tour, discovering flavors as rich as the city's heritage.
The Old Dhaka Tour takes you to Lalbagh Fort, an unfinished Mughal masterpiece echoing tales of a bygone era.
Unearth Dhaka's religious diversity with visits to the Star Mosque and Armenian Church during your Old Dhaka Tour.
Old Dhaka Tour Price
1 Pax Group: 4,000 TK per person
2 Pax Group: 3,000 TK per person
3 Pax Group: 2,500 TK per person
4+ Pax Group: 2,000 TK per person
Large Group Tours
We can organize corporate tours for a larger group of up to 400 people at a discounted price, with different other boats we have an agreement with. Contact us for your large group tour!
Old Dhaka Tour Includes
An air-conditioned car and driver.
A Bengali-speaking guide.
All entrance tickets.
All rickshaw rides.
All boat rides.
Lunch at a local restaurant with Old Dhaka's authentic food.
Drinking water.
All tips except our guide and driver.
The Tour Does Not Include
Any food or drinks other than those mentioned above.
Any personal item.
Upcoming Old Dhaka Tour Dates
| Date | Start & End | Booking Status |
| --- | --- | --- |
| Sat, May 20, 2023 | Dhaka | Closed |
Private Small Group Tours
Do you have a group of only 10 people? You can book a private tour just for your friends and family on our small boat from Mongla for no extra cost, without needing to join anyone else on your tour. Enjoy ultimate privacy on your Sundarban tour and have a once in a lifetime experience. Contact us for your private tour!
How To Book
Fill up the booking form and submit it to start the booking process.
After that, pay 50% of the total tour price as a deposit. You can send the payment by bKash (bKash charge applicable), deposit it in our City Bank account, or pay physically by coming to our office.
Booking will be confirmed only after getting a 50% deposit. The rest of the payment has to be paid one week before the tour.
Booking will be automatically canceled if the tour's full price is not paid one week before the tour.
We'll also need a copy of the National ID or passport for everyone for the forest permit, and the children's birth certificate as proof of age.
Cancellation Policy
Cancellation procedure:
If you want to cancel any confirmed booking, you need to do that by replying to the booking email of the tour. No cancellation will be accepted without a written email. The time of receiving the email will be considered as the time of cancellation.
Cancellation before 7 days of the tour:
25% of the tour price will be deducted, and the rest of the deposit will be refunded.
Cancellation between 7 days and 48 hours before the tour:
50% of the total tour price will be deducted, and the rest of the deposit will be refunded.
Cancellation between 48 hours and 24 hours before the tour:
75% of the total tour price will be deducted, and the rest of the deposit will be refunded.
Cancellation in less than 24 hours before the tour:
No refund will be provided. Also, it will not be possible to move the tour to another date.
Cancellation by BTA Holidays:
If we cancel the tour because of bad weather or any national emergency, or any other unavoidable circumstances, 100% of your deposit will be refunded.
Important Notes
The itinerary of the Old Dhaka Tour will change depending on traffic.
Wear shoes suitable for walking a lot and easy to put on and off.
Wear clothes that are not tight. Wear something comfortable. Do not wear jeans.